Renowned Speakers
Dr.Abdulrazag Y. Zekri
Professor United Arab Emirates University UAE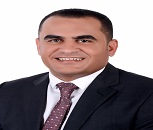 OCM Member Dr.Ahmed Sultan
Manager Tharwa Petroleum Company Egypt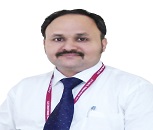 Dr Prashant Chaudhari
Assistant Professor Dr.D.Y.Patil School of Engineering India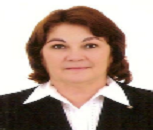 Tereza Neuma de Castro Dantas
Federal University of Rio Grande do Norte Brazil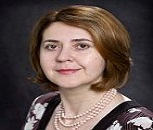 Mileva Radonjic
Associate Professor UK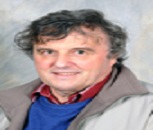 JC Jones
Professor in University of Aberdeen UK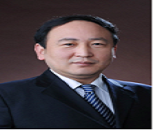 Zhaomin Li
Vice President Japan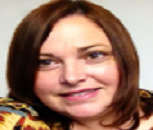 Daniela S Mainardi
Professor in Louisiana Tech University USA
Recommended Global Petroleum Webinars & Conferences
Asia Pacific & Middle East
Petrochemical Sciences 2023
About Conference
We are delighted and honored to extend an invitation to all prominent visitors, delegates, researchers, professionals, and students to participate in the "5th International Conference on Oil, Gas, and Petrochemical Sciences" via Webinar on October 11-12, 2023. We are hosting a conference that will bring together business, academia, government agencies, and R&D specialists who are working to master topic knowledge and accelerate transformation in the field of Petro Chemical Sciences.
The main theme of the conference is "Petrochemical sciences in an Era of Transformation: A New Landscape".
Conferences are the only places where we can learn and share information. Its goal is to bring together academic leaders, business leaders, students, and research scholars from the petrochemical industry to exchange their experiences. You will have more opportunities to advance your career by attending this conference, and your attendance is greatly welcomed. This worldwide conference provides a venue for new scholars to share their expertise and experiences. Petrochemicals are extremely important in our daily lives. They became a vital part of our lifestyle for all of our necessities, such as gasoline, clothing, plastic products, pharmaceuticals, cosmetics, paints, and other petrochemical-based products.
The "4th International Conference on Oil, Gas, and Petrochemical Sciences" will be held on October 11-12, 2023, and is open to all attendees from across the world.
Why to attend: With people from all over the world interested in learning more about Petrochemical Sciences, this is your best chance to attend the world's largest gathering of professionals at this 2-days conference.
Target Market: Students of chemical and petrochemical engineering, researchers of chemical and petrochemical engineering, and professors of chemical and petrochemical engineering
Faculty of Chemical/Petrochemical Engineering
Colleges of Chemical/Petrochemical Engineering
Associations and Societies for Chemical/Petrochemical Engineering
Entrepreneurs in Business
Institutes for Industry Training
Industry insiders
There will be world-renowned speakers, as well as the most recent trends, techniques, and updates, as well as developments in the domains of Petrochemical Sciences.
Come & become Part of it.
Sessions & Tracks
Track 1: Petro chemistry and petrochemical processes
Petroleum (crude oil) is an essential mineral that transforms into useful products and raw materials for people' daily needs, and it plays an important role in chemistry. These are obtained by refining petroleum through a series of procedures that yield a variety of products.
Chemical engineering procedures for transforming petroleum (crude oil) into various by products such as petrol, diesel, aviation fuel, kerosene, lubricants, engine oils, liquefied petroleum gas (LPG), compressed natural gas (CNG), and liquefied natural gas (LNG) are used in the technology of processing petroleum to various fossil fuels (LNG).
Track 2: Chemical processing and biochemical engineering
Biochemical engineering is the development of biological processes linked with the extraction of raw materials from chemicals to manufacture goods for industrial domains as diverse as the medical, health care, and biotechnology industries, among others...
As part of producing Bio process engineering, the topic of research has origins in both chemical and biochemical engineering.
Track 3: Support for both offshore and onshore fields
The offshore drilling procedure entails drilling a wellbore into the earth's deeper layers in order to extract petroleum from the reservoir. It's usually done to look for petroleum in rock formations beneath the seafloor. Offshore drilling present's obstacles, both from the hydrocarbons placed in the field and the materials employed during the drilling operation to recover them, according to the term.
Track 4: Upstream, midstream, and downstream integration
The petroleum industry is organized into three streams, as follows:
Hydrocarbons are discovered, wells are drilled, and raw materials are extracted in upstream oil and gas activities. Offshore rig operations, a feasibility study of the field, equipment rental, and resources for the activities are all part of this process.
Midstream operations, which include pipelines, tankers, and storage facilities, serve as a link between the upstream and downstream industries, handling logistics and storage of crude oil and gas.
The process of obtaining petroleum products from raw materials, which includes refining and marketing from energy firms to merchants or end consumers, is known as downstream operations.
EPC for upstream/midstream Crude Oil Refining Process Optimization capability and capacity
Track 5:Technology for pipeline transportation
Pipeline transportation is a logistical procedure that transports raw materials collected from oil and gas sources to a petrochemical refinery, acting as a link between upstream and downstream operations.
Oil transport pipelines are typically made of steel pipes or plastic tubes buried beneath the surface, with pump stations delivering the oil from the production field to the refinery.
Natural gas pipes are built of carbon steel and are used to transfer raw gases from oil and gas fields to hydrocarbon processing plants.
Track 6: Drilling and operation of wells
The petrochemical industry's development of offshore production fields adds to the cost of energy resources. These are pieces of boring equipment that are used to complete project tasks. The dipole sharing investigation tool determines the mechanical process of drilling (DSI).
Track 7: Petroleum exploration and oil field management
Petroleum exploration is the process of discovering oil and gas beneath the earth's surface. This procedure combines the use of technology and geological data to drill wells in the fields while taking into account various parameters.
Oil and gas exploration refers to the collecting of field data, identification of probable oil reservoirs, field evaluation, and project development based on an understanding of the oil/gas field's underlying resources.
Track 8: Green Chemistry & Sustainable Energy
Sustainable energy is energy that meets our requirements without harming the environment. Sustainable chemistry is another term for green chemistry. The major goal is to limit the amount of hazardous emissions released into the atmosphere, making the planet more environmentally friendly.
The terms "sustainable energy" and "renewable energy" relate to the use of renewable natural energy that does not harm the environment. Renewable energy projects pose questions about their long-term viability. It aids in the reduction of carbon emissions released into the atmosphere by man-made items in industries and factories. Renewable energy technologies are critical in reducing reliance on fossil fuels and, as a result, lowering greenhouse gas emissions into the atmosphere.
Track 9: Catalysis and pyrolysis are two different processes.
It is a chemistry procedure that entails putting a catalyst into the chemical reaction environment, which accelerates the pace of reaction and hence maximizes production. These chemical reactions only require a minimal amount of catalyst, which speeds up the reaction rate and hence increases product production. In general, the chemical reaction occurs quickly due to the catalyst, which increases the reaction rate, whereas the reaction is slower in a non-catalytic environment. As a result, the catalyst is named catalysis since it plays such an important role in the chemical reaction process.
Pyrolysis is a thermochemical technique that can be applied to any carbon-based organic product. It works with both pure and impure products, as well as mixes. The material is exposed to greater temperatures in this treatment procedure, and in the absence of oxygen, it undergoes chemical and physical separation into various molecules in the industrial facility.
Pyrolysis is a term for a thermal treatment technique. It refers to the processes of combustion and gasification that involve the complete or partial oxidation of a material during heating in the absence of air. As a result, it is primarily a procedure that ensures high energy content in the extracted products.
Track 10: Technology and Supply of Gas
Gas is a naturally occurring resource that is extracted from petroleum (crude oil) and refined. Industrial gases are classified according to their use in industries such as oil and gas, petro chemistry, steel production, power, mining, chemicals, fertilizers, electronics, aerospace, and nuclear power.
The industries that create industrial gases are known as industrial gas industries, and they have their own supply equipment and technology for manufacturing and utilizing the gases in diverse industries.
Track 11: Environment-friendly biofuels and bioenergy
Bio energy is the energy that arises from biological materials. Bio energy, unlike oil, is classified as renewable energy because it is derived from plants and animals and is environmentally benign. Bio fuels are made up of the CO2 emitted by species and the CO2 absorbed by newly evolved species (plants or animals).
Biofuels provide bioenergy while releasing no harmful pollutants into the atmosphere. Biofuels are used to produce bioenergy in a variety of ways, including bioethanol and biodiesel, which are utilized in gasoline and diesel engines.
Track 12: Bioprocessing and industrial biotechnology
Industrial biotechnology is one of the most popular new techniques to pollution prevention, resource conservation, and cost reduction. Industrial biotechnology, if fully developed, might have a far greater impact on the planet than health care and agriculture. It provides innovative ways to cut expenses and create new markets while while conserving the environment. In comparison to the previous decade, new industrial methods research can now be moved from laboratory study to commercial application in many sectors in two to five years.
Biotechnology's technological application to industrial processes for extraction of necessary goods is not only revolutionizing how we create items, but also giving us with new products that we could not have envisioned just a few years ago. Because industrial biotechnology is such a new technology, its benefits are still unknown to industry, governments, and consumers, as it is still in the research and development stage. This breakthrough would significantly reduce phosphate-related algae blooms in groundwater around the world, while also allowing consumers to get their clothing cleaner with lower wash water temperatures and energy savings for a more energy-efficient society.
Abstract Submission Criteria and Eligibility
PRESENTATION REQUIREMENTS:
Participating authors are answerable for registration, travel, and hotel costs. Note: Those with submitted abstracts will get an acknowledgment mail enabling them to enroll for the gathering.
Abstracts will be compiled, and conference books are made available to participants at the conference.
Any presenter who is unable to attend should arrange for another qualified individual to present the paper/poster in question. If such a change is necessary, please notify our conference team
SUBMISSION OPTIONS:
Oral paper introductions will have 30-minute schedule time slot. The keynote session will have for 45-minute presentation duration, workshop/special session will have 1-hour long schedule opening and symposium will have 1-hour long availability followed by 5-minute Q&A session.
Graduate and master's understudies are qualified to present their abstracts under poster and e-poster presentation category.
Ph.D. understudies are qualified to submit their abstract under special YRF (Young Researcher's Forum), poster and e-poster presentation category.
NOTE: YRF category includes short oral presentation especially for Ph. D. students
Extended abstract: Submissions should utilize the Abstract Template. Papers submitted in this category may represent original empirical research, theoretical development, reviews, or critiques.
Participation Options and Benefits
PARTICIPATION OPTIONS: Physiotherapy Conference provides the participants with different modes or ways to participate such as Delegate or Speaker under either ACADEMIC / STUDENT / BUSINESS Category. Mode of participation is Online through Power Point Presentation/ Video Presentation on Cisco Webinars.
1. Keynote speaker: 45-50 minutes
2. Speaker (oral presentation): 25-30 minutes (only one person can present)
3. Speaker (workshop): 45-50 minutes (more than 1 can present)
4. Speaker (special session): 45-50 minutes (more than 1 can present)
5. Speaker (symposium): more than 45 minutes (more than 1 can present)
6. Delegate(only registration): will have access to all the sessions with all the benefits of registration
7. Poster presenter: can present a poster and enjoy the benefits of delegate
8. Remote attendance: can participate via video presentation or e-poster presentation
9. Exhibitor: can exhibit his/her company's products by booking exhibitor booths of different sizes
10. Media partner
11. Sponsor
12. Collaborator
Benefits of Joining Conference :
Get your abstract published with DOI

Get Certified for your participation

Reduced Costs Affordability

Knock Down Geographical Barriers

Convenience from comfort of your own home or from work

They're Archived: Ability to view events in the recording

Great resource for learning new career skills

Learn from the Pros

Global exposure to your research

Make new connections

Significant time saving

Increased engagement

Wider Reach

More Engaging

Position yourself as the expert

Get your abstracts published with unique DOI in International Journals

Get up to 50% discounts for publishing your entire article in our open access International Journals

Get Handbooks and conference kits

Get an access to the network with eminent personalities from worldwide.
Market Analysis
According to a recent analysis, the worldwide petrochemicals market is expected to exceed USD 958.8 billion by 2025, growing at a CAGR of 8.5 percent over the forecast period.
The global market demand for petrochemical-based products such as ethylene, propylene, methanol, and benzene is expected to rise due to rising demand in various end-use industries. Government assistance and favorable policies in Asian countries like China and India are likely to boost the global petrochemical market's growth. Because of the strong demand for formaldehyde gasoline, methanol olefins, and other chemicals for industrial uses, the methanol product sector is expected to increase at a faster rate. Paints, adhesives, plastic manufacturing, automotive, construction, and medicines are among the end-use sectors that choose petrochemical products. It's often utilized in the manufacture of biodegradable lubricants, which are both cleaner and safer than traditional fuels. Regulatory agencies encourage biodiesel manufacturing as a way to lessen the earth's carbon footprint.
In the petrochemical business, the Middle East is one of the most advantageous and rapidly increasing regional markets. The existence of large natural gas and crude oil deposits at a suitable location increases petrochemical output. The petrochemical refining industry's strong position in the manufacturing of ethylene oxide, monoethylene glycol, polyethylene, and methanol is likely to strengthen further as petrochemical consumption rises.
The research also revealed the following crucial findings:
Due to rising demand from manufacturers of various products, styrene is predicted to grow at a CAGR of 9.1% from 2019 to 2025.
The drop in crude oil prices has aided businesses in lowering refining costs, reducing imports while increasing exports.
Due to increased urbanization and rapid industrialization in China, the country is predicted to grow greatly over the forecast period. The country is substantially investing in manufacturing and industrial endeavors, and it is expected to account for a significant portion of the country's petrochemical consumption for project development.
Bio-based goods are being developed by petrochemical manufacturing businesses to address environmental challenges and expand their product line, particularly in North America and Europe, in order to shift the globe toward bio research and the use of bio products in our daily lives.
BP, Chevron, Eni, ExxonMobil, and Royal Dutch Shell Co. are among the leading industry participants, with growth in the global markets expected.
To Collaborate Scientific Professionals around the World
Conference Date October 11-12, 2023
For Sponsors & Exhibitors
Supported By
All accepted abstracts will be published in respective Conference Series International Journals.
Abstracts will be provided with Digital Object Identifier by